نظام التذاكر (Ticketing System)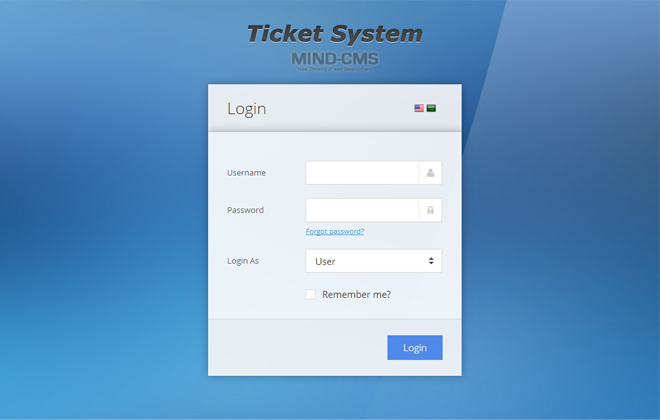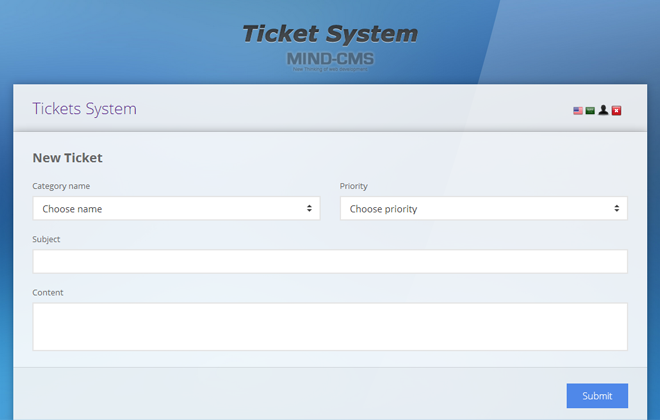 Ticket System features:
Unlimited users registration.
Unlimited operators registration.
Add Unlimited categories.
Assign operators on categories.
Add unlimited tickets.
Tracking ticket history.
Ability to rate operators.
Dual languages (Arabic and English) to users interface & improving RTL designs, and styles.
Improve tickets rating.
Add Mail List in Admin side to ability send emails to users or operators.